May 31-June 6, 2014
Plus optional 3-Day Extension Around Paris
Dates can be rearranged to fit your schedule if you have a pre-formed group of 6 or more
Gaslights and horse-drawn omnibuses, the Moulin Rouge cabaret and the Folies-Bergère, cordon-bleu cooking, the birth of Impressionism and Art Nouveau epitomized the thirty years spanning the arrival of the twentieth century, the so-called Beautiful Era.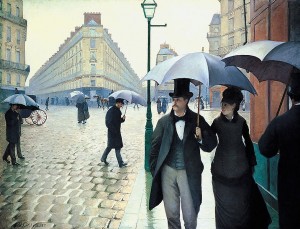 Beginning with the Universal Exhibition of 1889 in Paris and ending abruptly with the outbreak of World War I, this period is remembered nostalgically as La Belle Epoque, when everything from art to architecture, music to French cuisine, exploded with novelty and ingenuity, producing an astonishing number of enduring landmarks.
This intimate tour of the architecture, cuisine, art and history of that romantic era is well suited for both the first-time and the seasoned traveler to Paris.
Experience the thrill of excitement that still pulsates so profoundly throughout the City of Lights in the company of qualified travel professionals.
Indulge your senses!  Join us!
Need to see more?
Daily activities and travel arrangements are expertly prepared by your guides, so you can relax and enjoy the company of your friends in the beautiful city of Paris.